Has your child gotten arrested in Dallas, Texas? That is the last place you want to see your child in. But don't worry. Delta Bail Bonds can bail your child out of the Dallas County jail and back with you as quickly as possible. All you need to do is call, and we will get started on their case immediately. We have been servicing the Dallas-Fort Worth area for many years and our bail bondsman bailed people out with all kinds of crimes. We offer complete confidentiality, so you can trust us with your child. Let's get their life back on track.
What Happens After an Arrest in Dallas, Texas
Your child will most likely be taken to the Dallas County Jail. Their fingerprints will be taken and their photograph. Next, they will document their belongings and book them for their stay. They will be assigned an arraignment date, which is the day they will face the judge. The judge will tell them what they are convicted of, as well as if they qualify for bail.
There are multiple factors that determine if your child qualifies for bail. Those include their flight risk, the severity of the crime, and their criminal record. If they qualify, the judge will let them know the bail amount. It's usually set very high and you can only pay for it with cash. However, Delta Bail Bonds offers an affordable and convenient option to bail your child out.
Choose Delta Bail Bonds
With just 10% of the bail amount, you can
secure a bond with us.
Delta Bail Bonds will cover the rest. We also offer a variety of payment options, and credit is accepted. Once we bail your child out of the Dallas County jail, all they have to do is show up for trial and other court dates. We will also send regular reminders to your child, so they don't miss their court dates.
We understand how confusing the bail process can be, which is why we will be with you every step of the way. Our bondsmen know the ins and outs of the justice system, so they will do their best to clarify where there's confusion.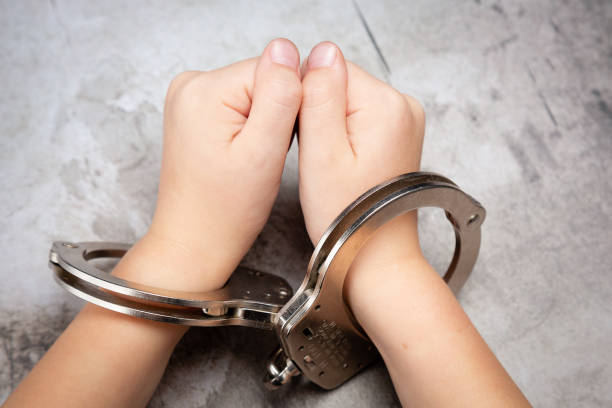 What To Do When Out on Bail
Once your child is out of jail, get them in touch with a lawyer. Build up a defense system for trial. Keep your child out of trouble. Any slip up could make them end up in jail again or it can negatively impact their case. They are not allowed to travel, so keep them put. If possible, make sure they are occupied with work or school. This will keep their mind off of trial, as well as show that they are committed to their community.
Delta Bail Bonds Has Your Back
If your child has gotten arrested, you don't have to go through this alone. Delta Bail Bonds has been granting speedy releases in Dallas, Texas, for over 30 years. No one should stay locked up when they have their family, friends, work, school, and other obligations at home. We are dedicated to helping you get your loved one out of jail and safely in your arms again.
How to Bail Your Child Out of the Dallas County Jail