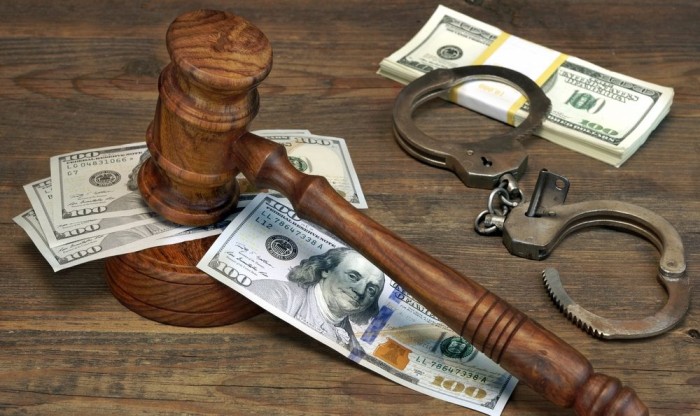 Areas of Service
If you or your loved one has been arrested in Frisco, Texas, it can be a scary and overwhelming experience. But don't worry, Delta Bail Bonds is here to help. With decades of experience in the industry, we are the trusted bail bonds company that can help you get out of jail quickly and efficiently. Keep reading to learn more about our services and what sets us apart from other bail bonds companies in Frisco.
Getting Arrested in Frisco, TX
If you are arrested by the Frisco police, you will be taken to the Frisco City Jail. This is where you will be booked, which includes taking your personal information, documenting your charges, inventorying your personal property, and taking your fingerprints and photograph. After booking, you will await arraignment, which is a formal meeting with a judge who will inform you of your charges and rights and set your bail amount.
Arraignments are usually held in the morning hours, from 8 a.m. to 10.30 a.m. If you or your loved one is in jail, it is important to contact a reliable bail bondsman as soon as possible to arrange for release.
Reviews
What Clients Say About Us
Extremely Helpful! I had soo many questions and Patty took the time to answer all! I highly recommend Delta Bail Bonds Thank you sooo much Patty!
Great service, great attitude, very friendly and most importantly very helpful. Patty went above and beyond to make sure everything went well with my brother-in-laws bail.
Patty at Delta bail bonds in Mckinney was really patient and helpful explaining the process and working with us to get through an incredibly stressful time.
Great staff! They work on getting your loved ones out right away. They have an automated system you call and check in once a week. Very appreciative of these people.
Patty is the best! Amazing quality customer service. She was able to bond me out quickly and without any problems! Great pricing and quick to get bonds posted! Highly recommended!
Delta Bailbond Mckinney is an awesome place to go if you're in need of a bailbond. Patty was awesome; she helped me so much through my tough times.
Our Bail Bond Services
Delta Bail Bonds offers a wide range of services to help you get out of jail quickly and painlessly. We specialize in bail bonds for various charges, including misdemeanors, felonies, and immigration bonds. Our services also include:
Misdemeanor Bail Bonds
Misdemeanors are minor criminal offenses that are punishable by a fine or a short time in jail. If you or a loved one has been arrested for a misdemeanor, we can help you secure a bail bond quickly and affordably.
Felony Bail Bonds
Felonies are more serious criminal offenses that are punishable by a longer time in jail or even prison. If you or a loved one has been arrested for a felony, we can help you navigate the complex bail bonds process and secure a bail bond.
What Sets Delta Bail Bonds Apart?
Delta Bail Bonds is committed to providing our clients with unmatched bail bonds services in Frisco, Texas. We understand that being arrested can be a difficult and emotional experience, which is why we are available 24/7, 365 days a year. Our experienced bondsmen can assist you throughout the entire process and help you navigate the local system with ease. We guarantee discreteness and confidentiality, no matter the case.

At Delta Bail Bonds, we are proud to have a team of knowledgeable and friendly professionals who are dedicated to providing the best possible service to our clients. We have decades of experience in the bail bonds industry, and we have built a reputation for being trustworthy, reliable, and efficient.
Contact Delta Bail Bonds Today
If you or a loved one has been arrested in Frisco, TX, don't wait. Contact Delta Bail Bonds today for fast and reliable bail bonds services. Our knowledgeable and friendly staff is available 24/7 to answer any questions you may have and provide you with the support you need during this difficult time. Give us a call today or fill out our online form and let us help you get back to your life.
Contact
Get In Touch
We have several locations in the Dallas area. We can post bonds anywhere in the country – day or night. Delta has been in business since 1990 and has steadily become one of the largest bonding companies in Dallas. Our customers continually compliment our high level of service and attention to their trying situation
Follow Us For The Latest Updates
Frisco