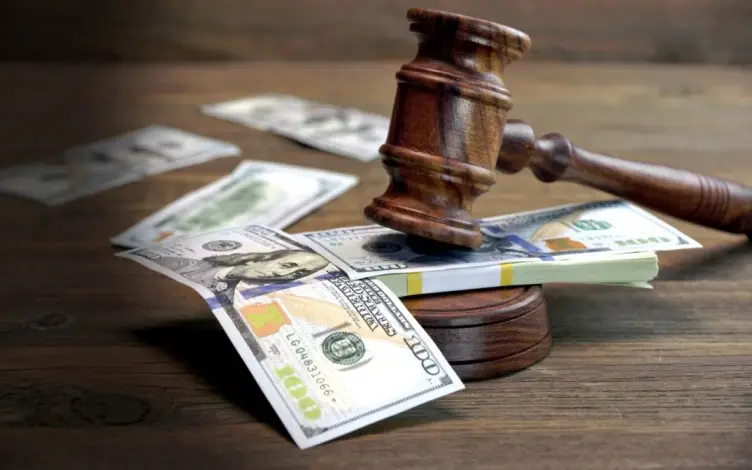 Areas of Service
If you or a loved one gets arrested in Farmers Branch, you might need to post bail before you can get out of jail. Fortunately, Delta Bail Bonds can help you. We offer services to residents of Farmers Branch, and we will be there for you throughout the entire process.
Getting Arrested in Farmers Branch
Everyone can get into legal trouble and find themselves unable to solve the problem. If you, your friend, or a family member gets arrested in Farmers Branch, stay calm. There are ways to help them.
The first thing that happens when a person gets arrested is that they are taken into custody. Before the trial, they are charged with a crime, and there is a chance that they will have to stay in jail. In the majority of cases, the defendant gets a chance to be released from jail if they pay bail. The amount necessary for bail varies depending on the criminal record, the severity of the crime, and other factors.
Once the bail is placed, the defendant can leave jail and await their trial. The main problem here is that many people can't afford to post bail. The amount can be too high, which is why they might need help.
Reviews
What Clients Say About Us
Extremely Helpful! I had soo many questions and Patty took the time to answer all! I highly recommend Delta Bail Bonds Thank you sooo much Patty!
Great service, great attitude, very friendly and most importantly very helpful. Patty went above and beyond to make sure everything went well with my brother-in-laws bail.
Patty at Delta bail bonds in Mckinney was really patient and helpful explaining the process and working with us to get through an incredibly stressful time.
Great staff! They work on getting your loved ones out right away. They have an automated system you call and check in once a week. Very appreciative of these people.
Patty is the best! Amazing quality customer service. She was able to bond me out quickly and without any problems! Great pricing and quick to get bonds posted! Highly recommended!
Delta Bailbond Mckinney is an awesome place to go if you're in need of a bailbond. Patty was awesome; she helped me so much through my tough times.
About Farmers Branch, Texas
Farmers Branch, officially known as the City of Farmers Branch, is part of Dallas County. It is a small peaceful place with a population of nearly 50,000 people. The history of the city started in the 1840s when the first settlers arrived in the area.
It was also the first location of Peter's Colony, which made the city known throughout Europe and the United States. Over the years, the population of the city increased, and over 300 people lived in Farmers Branch in 1900. The number of residents slowly grew until it reached a whopping 1,300% increase in the sixties.
The city became home to many corporations, and the latest official census says that there are over 28,000 people in Farmers Branch, although the current estimate has almost doubled that number. The nickname of Farmers Branch is City in a Park because there are 28 parks located in 12 square miles.
Delta Bail Bonds Can Help You
Since posting bail is often impossible for people due to high amounts, the safest option is to contact a bail bond company. At Delta Bail Bonds, we offer services to people living in Farmers Branch, as well as anyone in the State of Texas.
There is no reason for you to go through the entire process alone, when we can make it simpler for you and your family. Our services are available 24 hours a day, seven days a week. If you are in a tough spot, all you need to do is give us a call, and we will help you get out of jail as quickly as possible. We understand how bail systems work, and we can offer you various payment plans as well. Our bond agents are experienced in the field, and we will assist you every step of the way.
Contact
Get In Touch
We have several locations in the Dallas area. We can post bonds anywhere in the country – day or night. Delta has been in business since 1990 and has steadily become one of the largest bonding companies in Dallas. Our customers continually compliment our high level of service and attention to their trying situation
Follow Us For The Latest Updates
Farmers Branch