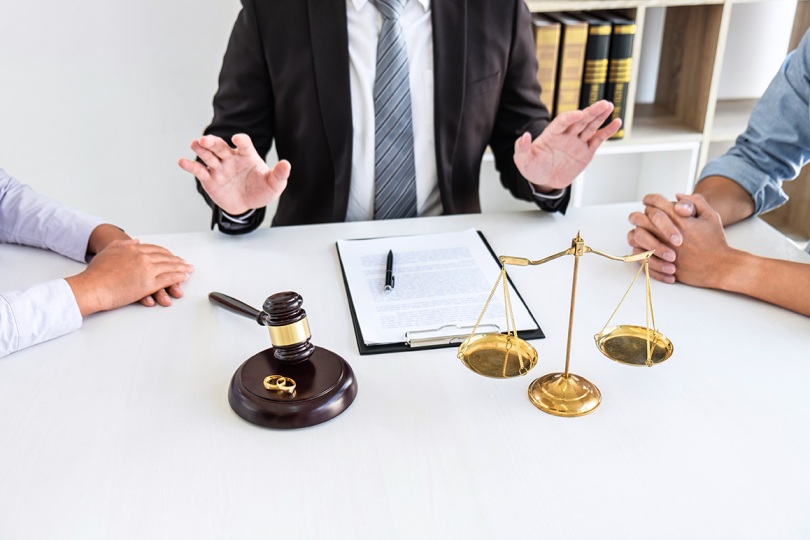 Areas of Service
Municipal Bail Bonds in Dallas
If you or a loved one has been arrested and placed in a municipal facility, such as the Irving City Jail, you may be feeling overwhelmed and confused. Knowing how to navigate the criminal justice system can be tricky and it's important to have someone on your side to help you through the process. At Delta Bail Bonds, we specialize in helping inmates and their families through municipal jail systems and helping our clients get out of jail as quickly as possible.
About Municipal Jail
The Irving City Jail is one of many municipal jails located throughout the area, and it's one that our Dallas bail bonds team often visits in the service of our clients. A municipal jail is usually operated by local governments, such as a city or county, and houses offenders who have been arrested for minor crimes such as public intoxication or disorderly conduct.
Municipal jails are designed to hold offenders only temporarily while they await their court date or serve short sentences for minor infractions. In contrast, county or state facilities are generally larger and house inmates convicted of more serious offenses like assault or burglary. That said, municipal jail can be an effective way to temporarily house dangerous individuals while legal proceedings are underway. And that can be reason alone to secure your bail at once if you're just in for a misdemeanor.
That is why having access to our quality Dallas bail bonds team can be so helpful. We enable our defendants to await resolution outside of municipal jail in a secure setting. This helps minimize any potential harms and risks that occur during extended stays in those highly-unpredictable environments.
Reviews
What Clients Say About Us
Extremely Helpful! I had soo many questions and Patty took the time to answer all! I highly recommend Delta Bail Bonds Thank you sooo much Patty!
Great service, great attitude, very friendly and most importantly very helpful. Patty went above and beyond to make sure everything went well with my brother-in-laws bail.
Patty at Delta bail bonds in Mckinney was really patient and helpful explaining the process and working with us to get through an incredibly stressful time.
Great staff! They work on getting your loved ones out right away. They have an automated system you call and check in once a week. Very appreciative of these people.
Patty is the best! Amazing quality customer service. She was able to bond me out quickly and without any problems! Great pricing and quick to get bonds posted! Highly recommended!
Delta Bailbond Mckinney is an awesome place to go if you're in need of a bailbond. Patty was awesome; she helped me so much through my tough times.
Why Bail for Misdemeanor Offenses?
The phrase "minor crimes" generally refers to misdemeanor offenses in the criminal justice system. So, why should you still seek bail even if you're jailed for a short time? Isn't it a waste of money if you will only be in jail for a few days or weeks?
The truth is that securing bail through an experienced bond agent can make your stay more comfortable and much shorter than it would be without bail assistance. In addition to providing comfort during your time in jail, having a Dallas bail bond agent on your side can also help expedite the legal proceedings associated with your case – so you can get back home sooner rather than later.
At Delta Bail Bonds, we understand how important it is for our clients to get out of jail quickly and safely. That's why we focus on providing personalized service tailored to each client's situation.
We take into account factors such as financial resources when determining how much bail will be set and make sure that our clients understand all aspects of their case before any agreement is made. That way our clients are fully informed about their rights throughout the entire process – from start to finish.
Quickly Access Post-Release Services
As the top Dallas bail bond provider, we also provide post-release services such as assisting with transportation needs after release from jail, as well as the following:
No matter what kind of issue you are facing at your local jail, or any of our area municipalities, the Dallas bail bonds team at, Delta Bail Bonds is here to help!
Our experienced agents have been helping people get out of municipal jails for years and know exactly what needs to be done in order for them to return home safely and swiftly. If you need assistance getting out of municipal lockup, don't hesitate to give us a call today!
Contact
Get In Touch
We have several locations in the Dallas area. We can post bonds anywhere in the country – day or night. Delta has been in business since 1990 and has steadily become one of the largest bonding companies in Dallas. Our customers continually compliment our high level of service and attention to their trying situation
Follow Us For The Latest Updates
Dallas Bail Bond Professionals