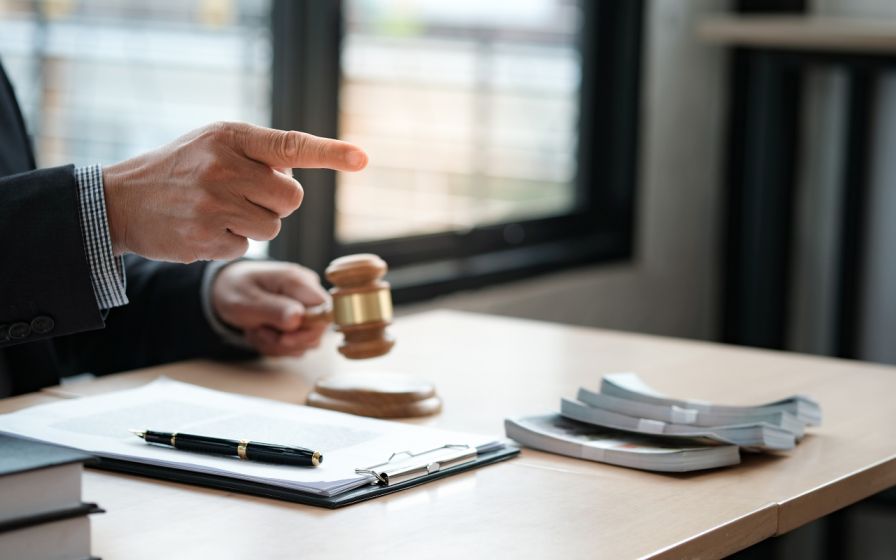 Areas of Service
Coppell Bail Bonds
If someone you love finds themself on the wrong side of the law, Delta Bail Bonds can help. There is no reason for you to navigate the entire bonding process alone, especially since our bail bond company has years of experience posting bail. We can make the entire process simple, and we can help you get out of jail with ease. The best part is that you will only need to pay 10% of the set bail amount. We will cover the rest. Then, you can spend your spare time and money to hire a lawyer and prepare your defense!
How Do Bonds Work?
When a person gets arrested, they will be taken to jail. Based on the severity of their crime, the judge will either set or deny bail. If granted, the accused must pay a certain amount of money to be released. Then, they can await their hearing from the comfort of their home. During this time, they can do whatever they want, so long as they don't break their bail guidelines.
The bail money serves as a sort of guarantee that the person will be present at their hearing. If they do appear, the court will return the money. Otherwise, the money is forfeited to the state.
One of the main problems here is that the money needed for bail can be quite high, and many people aren't able to afford it. That is why our bail bond agents will pay the sum for you.
Reviews
What Clients Say About Us
Extremely Helpful! I had soo many questions and Patty took the time to answer all! I highly recommend Delta Bail Bonds Thank you sooo much Patty!
Great service, great attitude, very friendly and most importantly very helpful. Patty went above and beyond to make sure everything went well with my brother-in-laws bail.
Patty at Delta bail bonds in Mckinney was really patient and helpful explaining the process and working with us to get through an incredibly stressful time.
Great staff! They work on getting your loved ones out right away. They have an automated system you call and check in once a week. Very appreciative of these people.
Patty is the best! Amazing quality customer service. She was able to bond me out quickly and without any problems! Great pricing and quick to get bonds posted! Highly recommended!
Delta Bailbond Mckinney is an awesome place to go if you're in need of a bailbond. Patty was awesome; she helped me so much through my tough times.
About Coppell, Texas
Coppell is a city in Dallas County with over 40,000 residents. The story of Coppell started in the 1840s when French and German immigrants settled the area. The original name of the city was Gibbs Station, after Barnett Gibbs. However, it was soon changed to honor George Coppell. The growth of Coppell was slow. During the sixties, the population of the city was 666 people. The most noticeable expansion was in the nineties, when the population grew over 300%.
In the past few decades, Coppell became one of the popular destinations in the Dallas-Fort Worth area, and it's one of the best places to live in the entire U.S. It is safer than 46% of U.S. cities, and the authorities crack down on the law in order to maintain low crime rates.
Hassle-Free Bail Bonds in Coppell, Texas
The simplest way to solve your bail problem is to contact a bail bond service and let them handle it for you. Delta Bail Bonds has been helping people in the Dallas-Fort Worth area for more than two decades, and our bondsmen have plenty of experience.
We offer quick solutions, each of our agents is professional and confidential, and we understand the situation you're in. If you have any questions about the process, methods, payment plans, or anything else, you can always give us a call. Our team is available 24 hours a day, seven days a week.
Our primary goal is to assist our neighbors, and we will do our best to help you get through these tough times.
Contact
Get In Touch
We have several locations in the Dallas area. We can post bonds anywhere in the country – day or night. Delta has been in business since 1990 and has steadily become one of the largest bonding companies in Dallas. Our customers continually compliment our high level of service and attention to their trying situation
Follow Us For The Latest Updates
Coppell