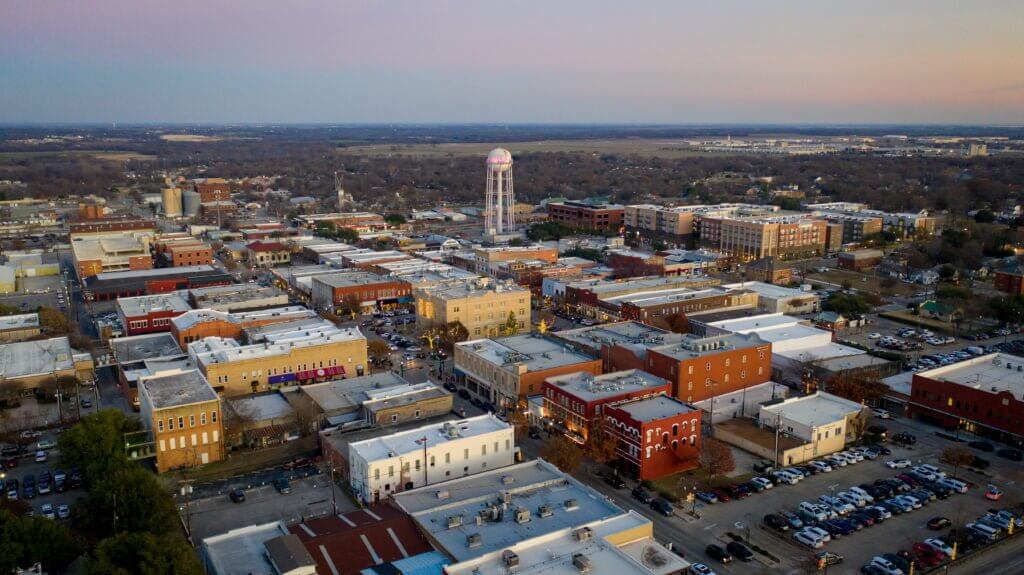 AREAS OF SERVICE
Bail Bonds in McKinney
If you or someone close to you are facing criminal charges that originate from the McKinney Police Department, the Collin County Sheriff's Office is where to focus. Located conveniently on 4300 Community Avenue in McKinney, Texas – it accepts cash and surety bonds 24 hours a day. Delta Bail Bonds, located at 205 McDonald St., is your best choice for all your bail needs in the area.
Bail is an assurance that those accused of a crime will appear before the court when required; it can be given through either a personal bond or a bail bond. In the case of failure to attend mandatory hearings after posting such security arrangements – the signer(s) liable shall pay a specified sum as determined by the order authorizing release from custody issued by the judge.
Fianzas para delitos menores
If you or a loved one has been arrested for a misdemeanor offense in McKinney, Texas, we can help secure your release from jail. We offer affordable bail bond options and work with you to get you or your loved one back home fast.
Fianzas por delitos graves
Felony charges can carry serious consequences, including lengthy jail time and heavy fines. Our team can help you navigate the legal system and secure a bail bond to get you or your loved one out of jail.
Órdenes
If you have an outstanding warrant in McKinney or elsewhere in Collin County, we can help you resolve it and avoid arrest. Our team has experience working with the court system and can help you understand your options and obligations.
The Bail Bond Process in McKinney, TX
McKinney, TX is located in Collin County. The McKinney Police Department is the primary law enforcement agency responsible for McKinney arrests. McKinney arrests are booked and processed at the Collin County Adult Detention Center. All persons arrested in McKinney, TX must be fingerprinted and photographed. McKinney arrestees are then searched, and their personal belongings are inventoried and stored. Next, they are asked a series of questions such as their name, address, date of birth, and social security number. After being processed, most arrestees will have the opportunity to post bail and be released from custody until their court date. However, some arrestees may be held without bail if they are considered a flight risk or a danger to the community.
If you or someone you know needs to post bail to get out of prison in McKinney, TX, it is important to understand the arrest and bail process. By working with a reputable McKinney bail bondsman, you can ensure that your loved one is released from custody as soon as possible.
REVIEWS
Lo que los clientes dicen de nosotros
Renata is really nice and professional. She took care of me right away, this is by far the best bonds in Dallas! I give it 5stars!!
Oatmeal Merritt
2023-11-23
The best damn bonding company in Texas. They have a great all-around staff. I had the pleasure of working with Trent. He has the best personality and leaves a great impression on you. Thank you Delta.
Delta bail bonds has the best customer service Trent was awesome!
Arthur was amazing
Arthur had the best customer service helping me with my son
Trent is tha best!!!!!
Close to the jail. Easy walking distance and Mr Trent welcomed me in. Gave me a soda and let me hang out until my ride showed up. Two thumbs up here
Dominque Kelley
2023-11-19
Trent has excellent customer service
Trent Good customer service
Trent Good customer service
El verdadero costo de la fianza en McKinney
Bail is often an expensive proposition, no matter how you choose to pay it. If you have the cash on hand, you can pay bail directly to the court. This is typically only an option for those who have a lot of money saved up, as bail amounts can be quite high. If you don't have the cash on hand, you can work with one of our experienced McKinney bail bondsman. We charge a fee of 10 % of the bail amount, which is much more manageable than coming up with the full bail amount on your own.
Of course, not opting for bail might save you money on the front end, but the trade-offs are often not worth it. That's because you could end up missing work and other obligations, not to mention the potential damage to your future employment prospects.
The only risk associated with using a reputable bondsman is that you will need to ensure that you keep your court date or secure a legal continuation if you cannot be there on the date of your hearing. Failure to do so can result in losing your collateral and a more impactful sentence (jail time and a fine versus just a fine, for example). As you weigh your options, make sure that you prioritize your court date to avoid any potential issues.
McKinney Fianzas Beneficios
Getting bail in McKinney means getting out of jail quickly. You can be released on your own recognizance, but this is reserved for the lightest misdemeanors. Our McKinney bail bondsman will post cash bail or property bond for you.
If you choose to go it alone, the court will hold the collateral until your case is resolved. If you have a good attorney, you may be able to get the court to return the collateral to you after the trial.
We know the ins and outs of the bail process. All Delta Bail bondsmen are experienced in working with the Collin County Detention Center to get people out of jail quickly. We're also committed to handling your case with the utmost care, professionalism, and confidentiality. This is not possible if you're going at it alone. So if you're ready to take back your life and your freedom in a convenient, affordable, and supportive way, it's time to give Delta Bail Bonds a call today.
Póngase en contacto con
Póngase en contacto
Tenemos varias ubicaciones en el área de Dallas. Podemos depositar fianzas en cualquier lugar del país, de día o de noche. Delta ha estado en el negocio desde 1990 y se ha convertido en una de las mayores empresas de fianzas en Dallas. Nuestros clientes elogian continuamente nuestro alto nivel de servicio y la atención a su situación tratando de
Oficina de Bonos de Dallas
Oficina de fianzas de McKinney
Síganos para estar al día
Bail Bonds McKinney